Posted By

Andy Wegman
Hi there! It's me again, Freddie. You know, the MAS Floor Technician. (You like that title? Makes me sound like I deserve a raise or something, right?)

Anyway, the big news this week is that my cousin Dyson moved in with me. He's a cool dude. Mostly just hangs around, and keeps to himself. But he is a HUGE help at night when the punks are closing up shop. Check out our latest selfie!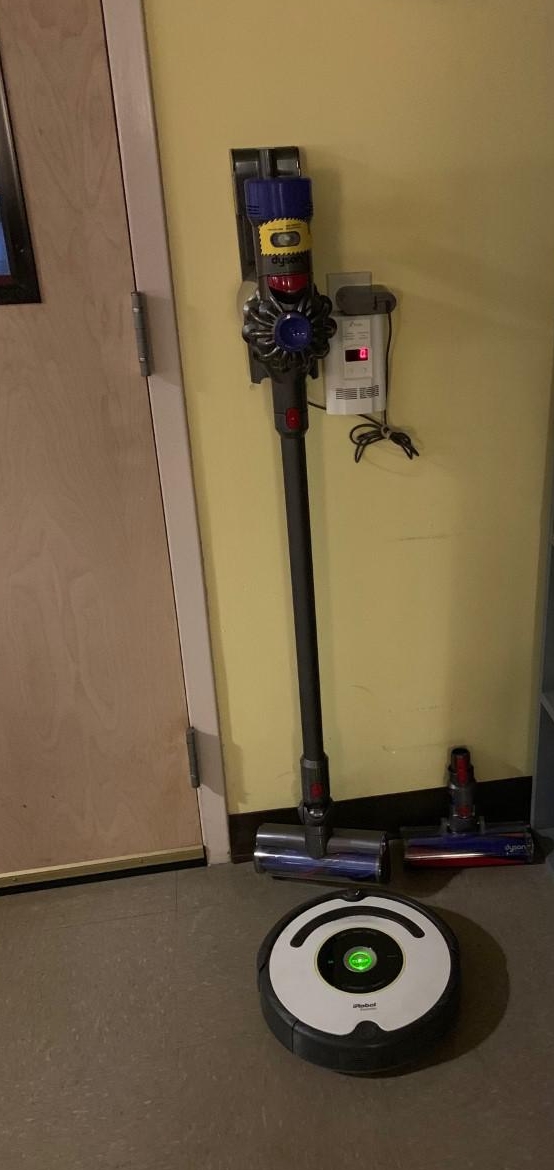 Dyson has a twin sister, also named Dyson. (I know, confusing, right?) And she is now living at MAS Nashua. Believe me, it's better to put some distance between the twins. The arguments over dust bunnies can get pretty wild! And this way, the punks at both shops can have the help they need keeping the floors looking good.

Now get outside and enjoy some sunshine!