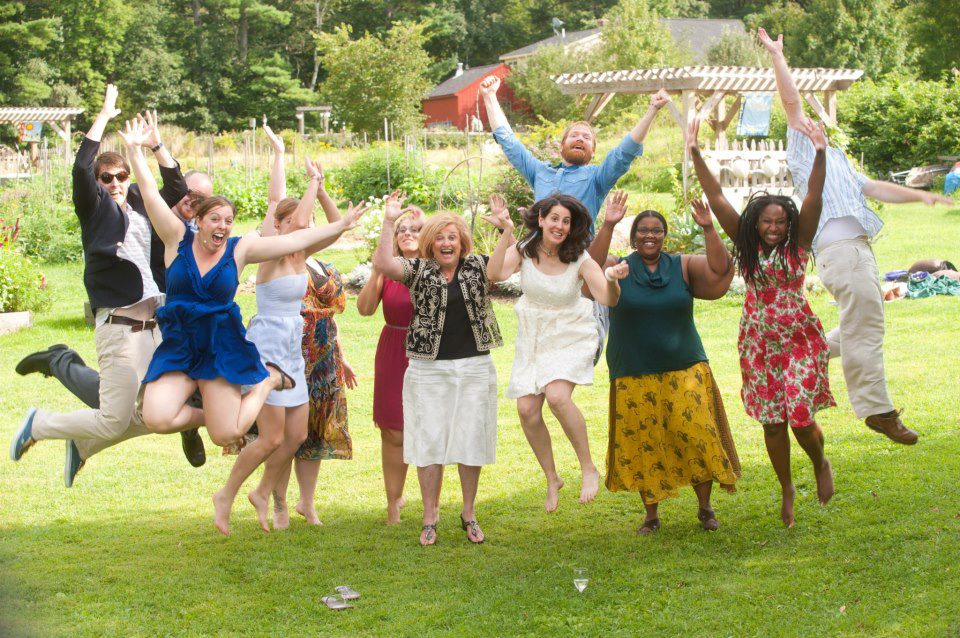 Manchester Acupuncture Studio is a group practice opened in June 2007 in Manchester and June of 2013 in Nashua as a way to offer an alternative to high costs of acupuncture in our communities. We bring 50+ years of combined clinical experience to you. Along with our fellow members at the People's Organization of Community Acupuncture (POCA), we work to educate, employ, encourage, train and mentor people who wish to make acupuncture available to anybody in the U.S. who is interested, regardless of means or insurance coverage. Join us!

(Dan Merlo photography @ Elizabeth's wedding!)
---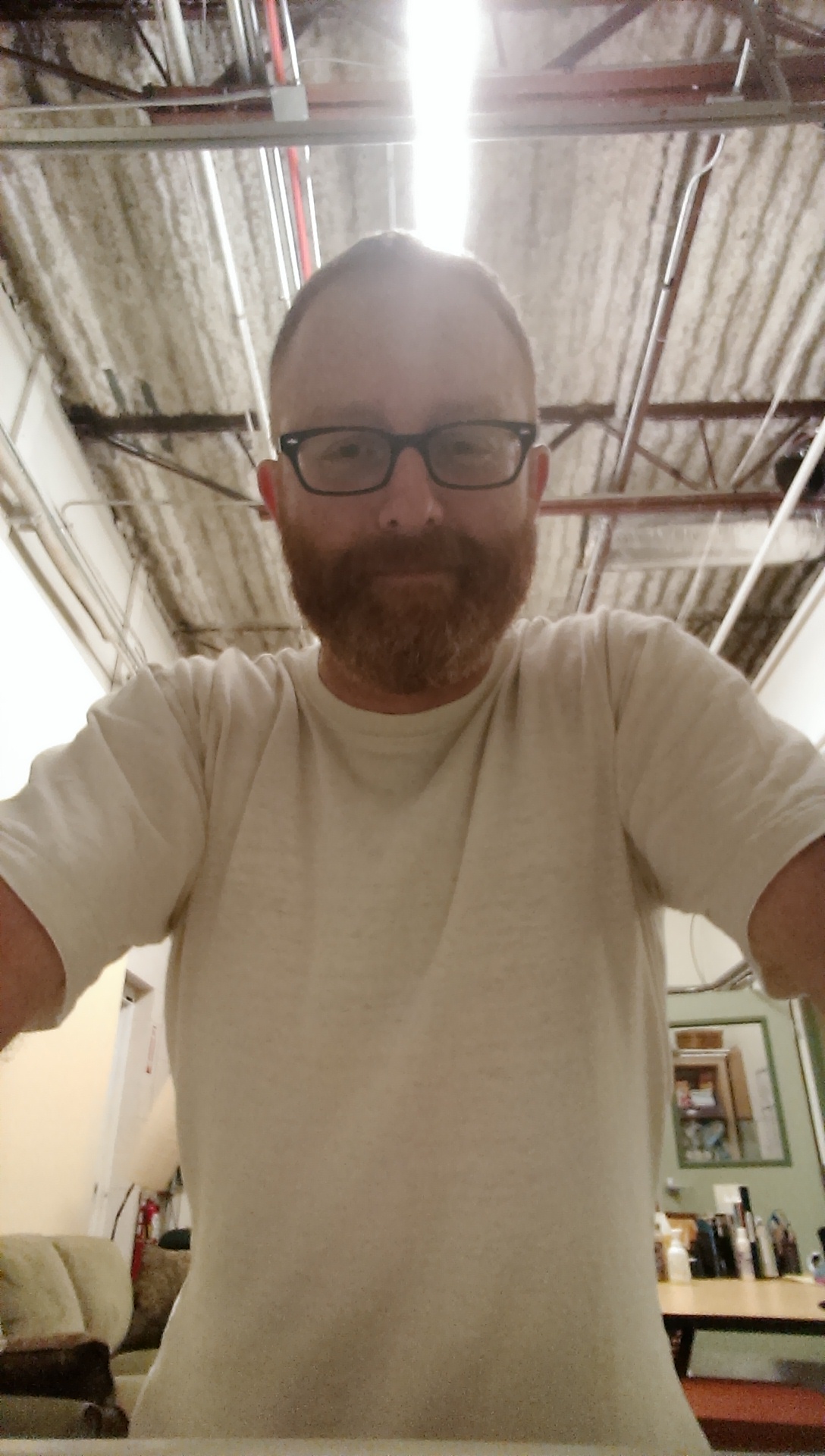 Andy Wegman, L.Ac. (he/him/his) and executive director has been practicing acupuncture for over 20 years. He is a graduate of both Stonehill College and The New England School of Acupuncture, both located in Massachusetts.
He is indebted to the many patients, co-workers, friends and family members who have and continue to offer support, opportunities and lessons to him on a regular basis.
He and his wife Karen live in New Boston where they are bossed around by animals named Tony, Isaac and Daisy.
---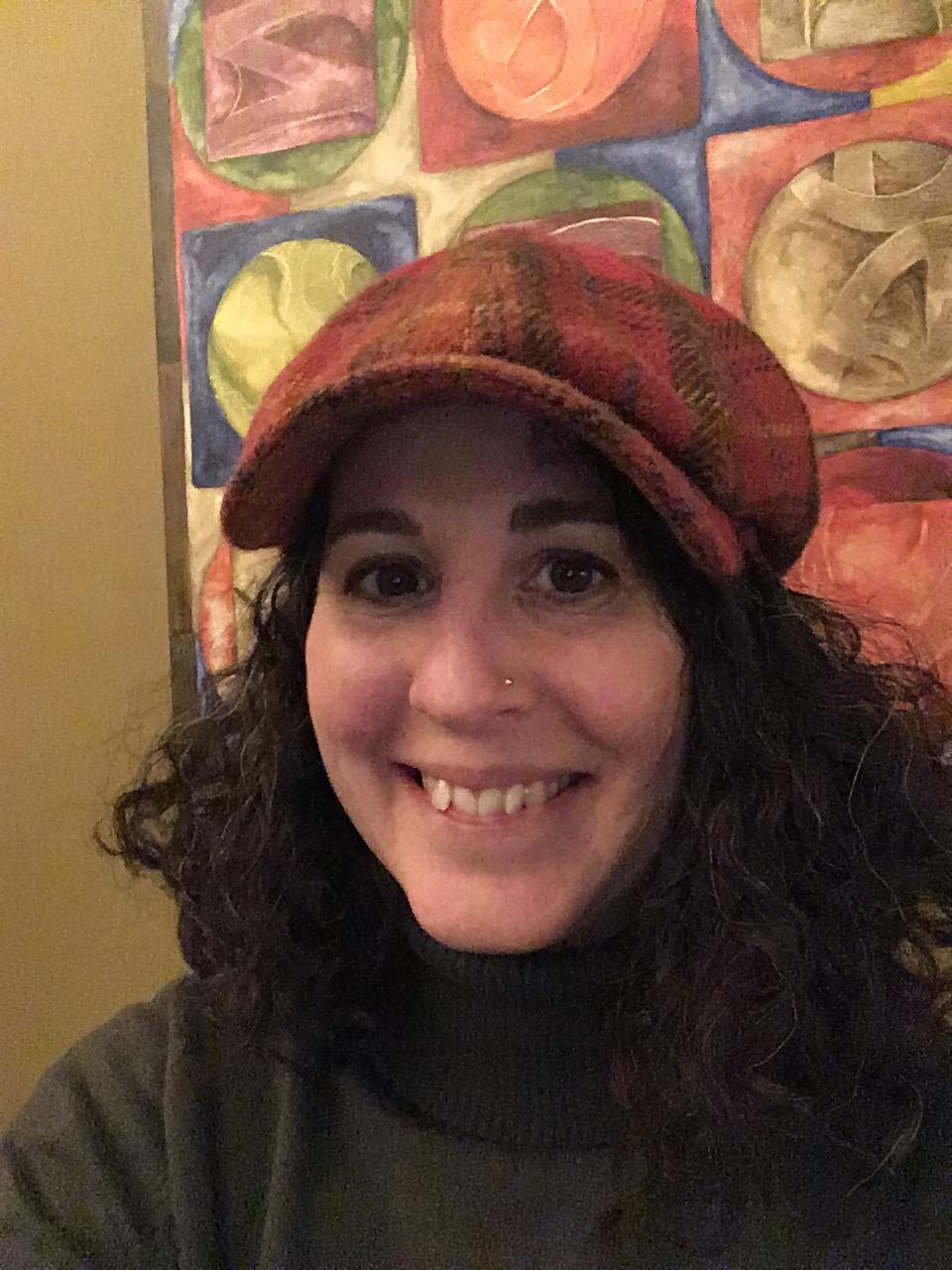 Elizabeth Ropp, L.Ac. (she/her/hers) has been practicing Community Acupuncture since 2008 and is especially happy to have joined the folks here at MAS back in 2010. Originally, Elizabeth is from Washington, DC and has family roots in the Northeast. She lives with her husband, Eric and her two cats, Annie and Sophia. Elizabeth lives in Manchester, so you may see her biking or walking to and from the clinic and around town. Say hello!

---



Lauren Smith, L.Ac. (she/her, they/them) is a graduate of Lesley University and New England School of Acupuncture. They have been practicing acupuncture since 2017, and has been practicing Community Acupuncture since 2018.
A new resident of NH, they enjoy spending time kayaking, camping and hiking and relishes the newfound closeness to the mountains and the lakes region. Also in their spare time, Lauren enjoys learning new skills, such as brewing beer and cider, leather working and experimenting in the kitchen.


---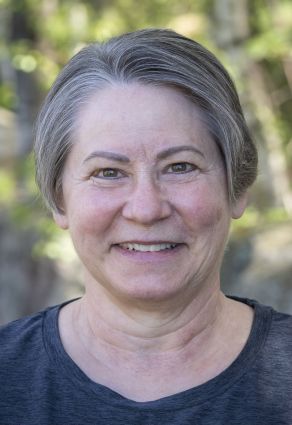 Beth Griffey MD, LAc came to acupuncture later in life. Having been raised in a medical family, she followed her parents and siblings into Western medicine. She retired from general surgery after twelve years, and was amazed to find her way into eastern medicine in 2018 after receiving an acupuncture treatment. She walked out of that acupuncture clinic and immediately applied to New England School of Acupuncture at the Massachusetts College of Pharmacy and Health Sciences in Worcester, Massachusetts.
Upon graduating she received a Master's degree in Acupuncture. She now looks forward to giving back to her community by offering affordable acupuncture treatments via MAS to as many people as she can.
MAS Front Desk Staff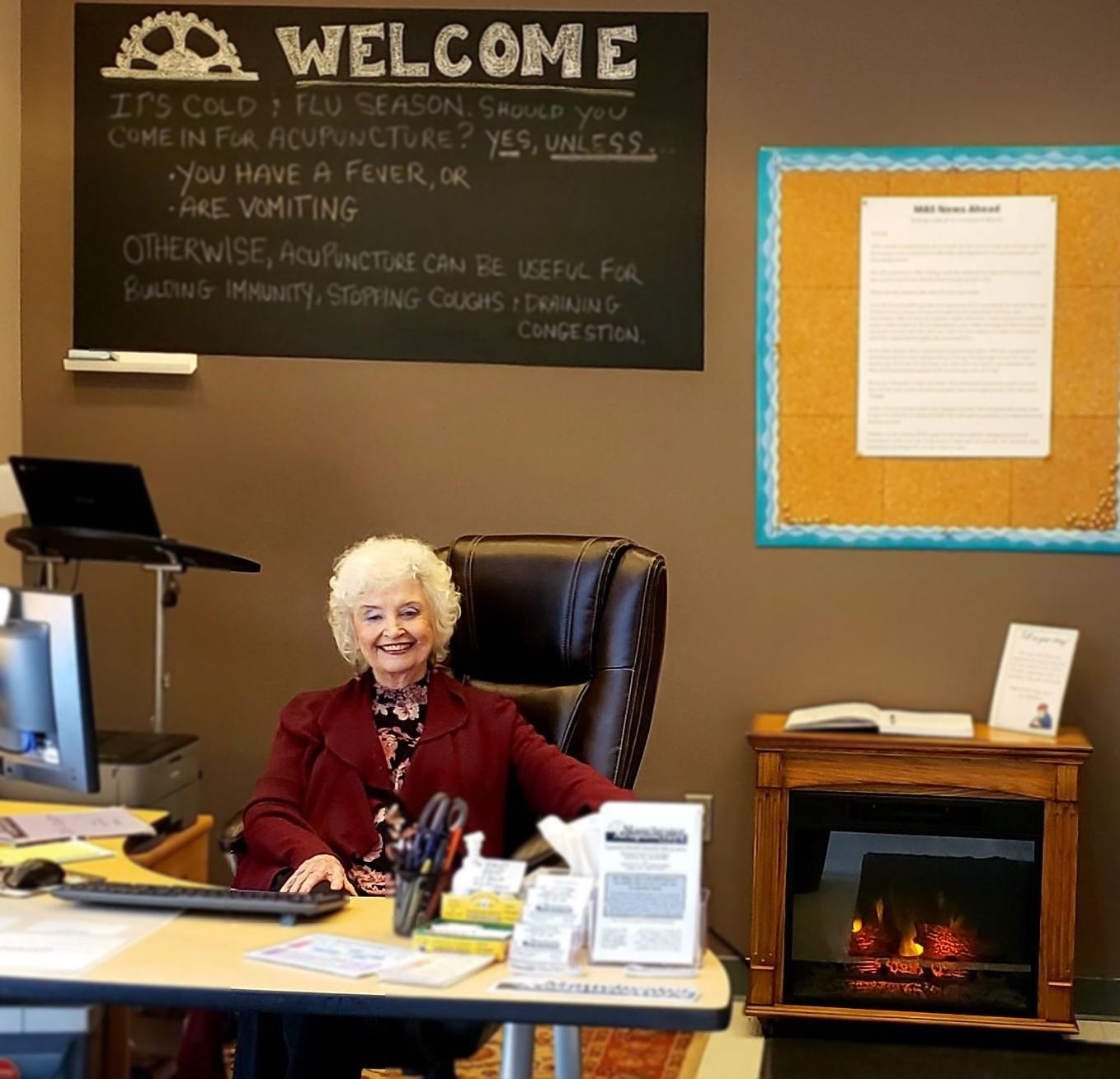 Nancy Berry is a retired psychotherapist who occasionally during working days, fantasized about being a receptionist. This dream is now a reality.
Her retirement has been made vastly better thanks to all the people met here at Manchester Acupuncture Studio over the years.
---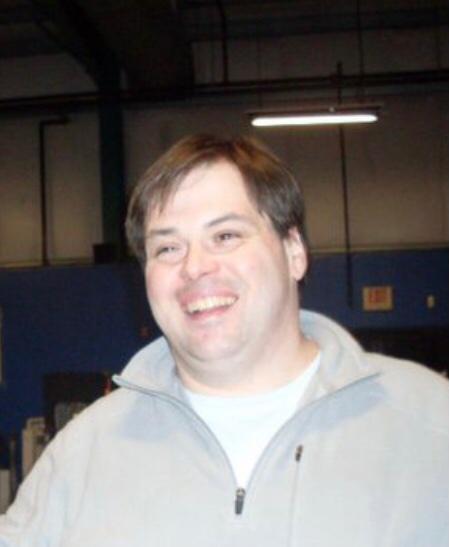 Ken Marchand never got his acceptance letter from Hogwarts. So he left the Shire, with ring, to become a Jedi and retake the Iron Throne and the Seven Kingdoms.
---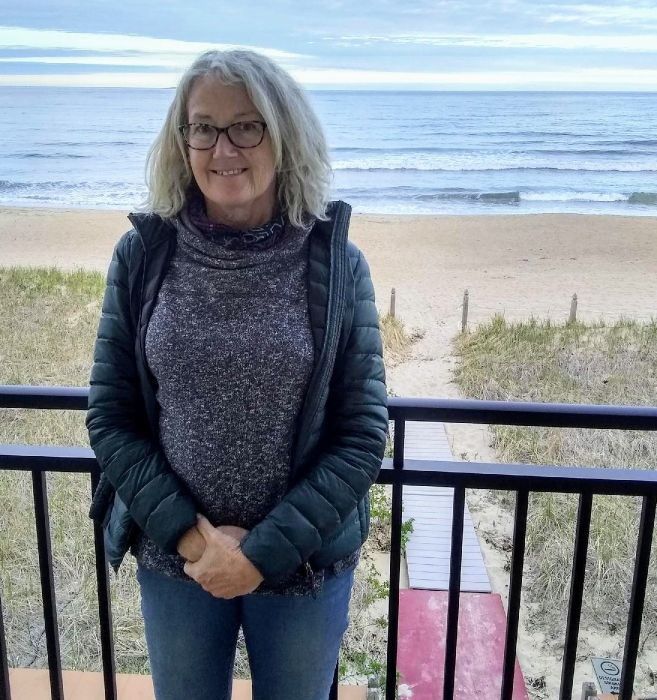 Mary Murray (she/her/hers) is a Spiritual seeker, life-long learner, lover of truth and justice and an advocate for the oppressed. A Massachusetts native now living in Goffstown, NH.
In her spare time she plays guitar and sings, reads and spends time in nature. She loves working at MAS and being a part of community healthcare for the people.
---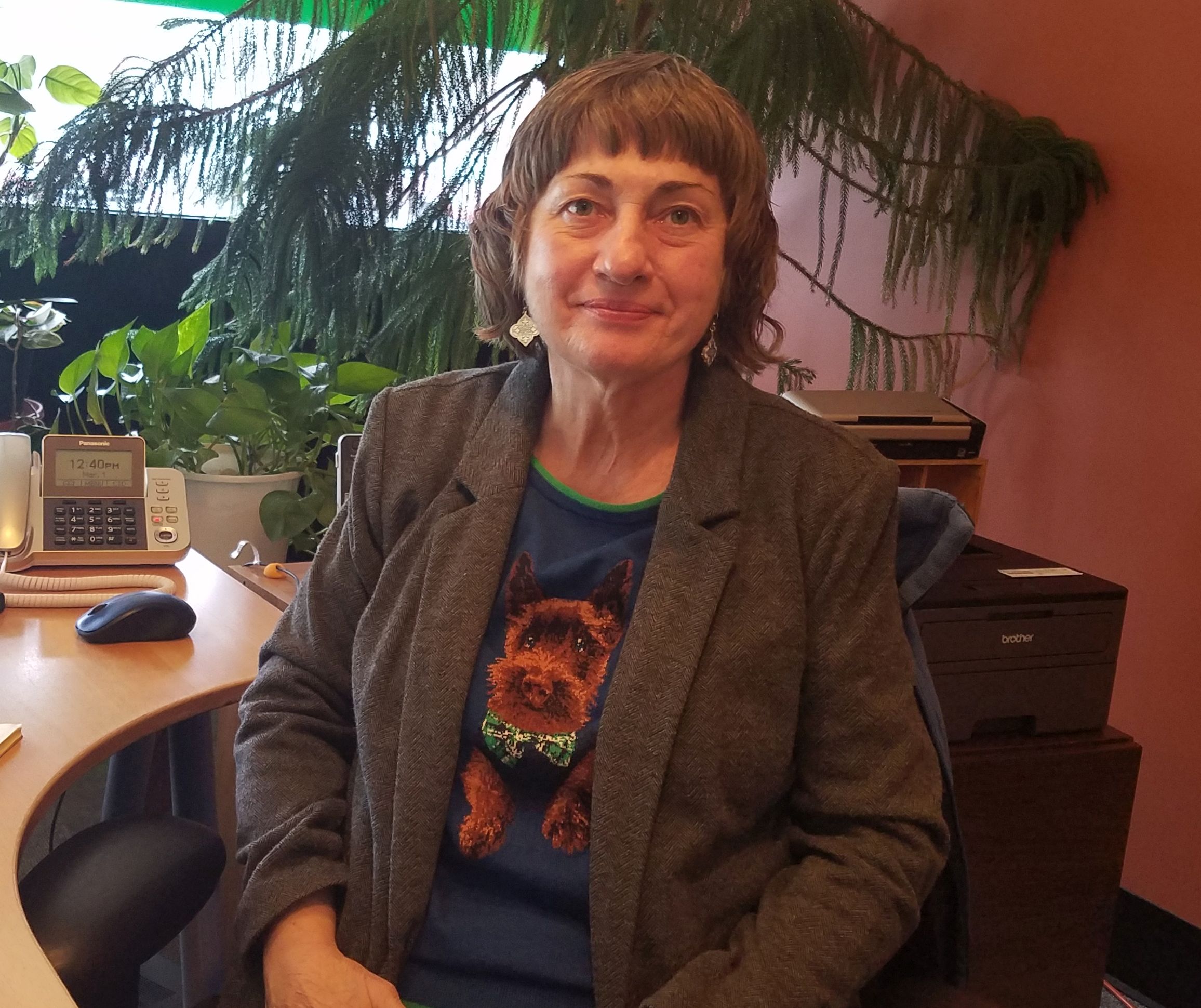 Esther McDonald is a native of NH and a retired nurse. She's very happy to be a part of the MAS staff.
Esther is interested in crafts, sewing, gardening and reading as well as spending time with her two grandchildren. Her 2 dogs and 3 cats happily take up her time as well.
---

The Board of Directors
Adele McVey
Kristen Woods
MaryAnn Piantedosi
Andrea Dicillio
Sylvia Lopez
Andrew Wegman