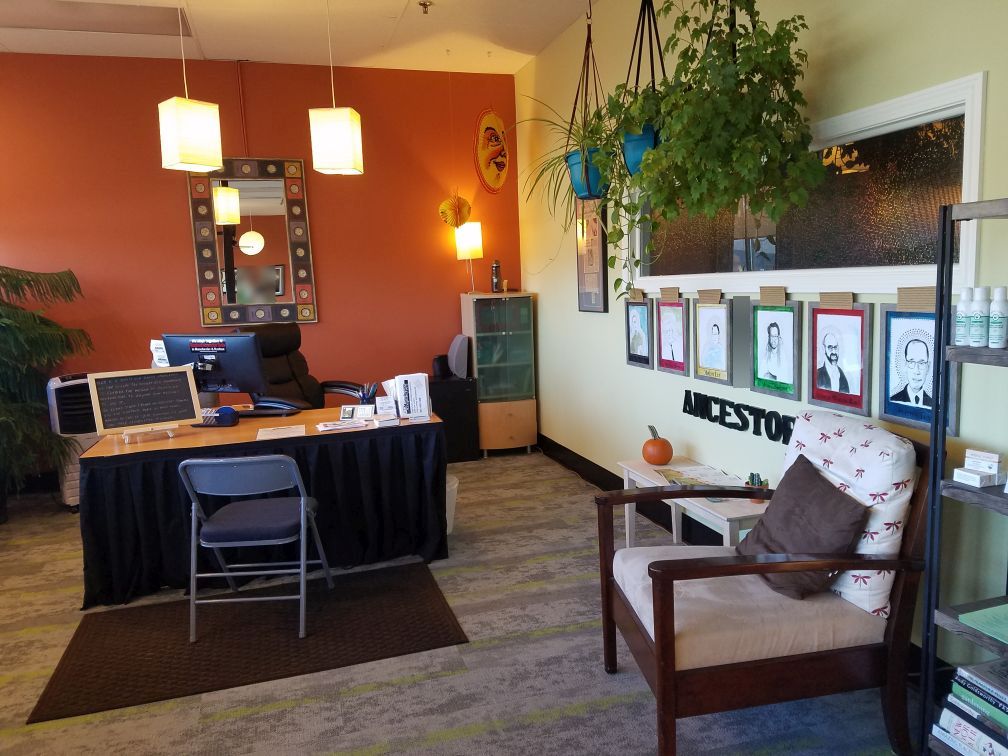 If you've been by MAS Manchester over the past few weeks, you've no doubt had your attention drawn to the terrific artwork of James Shelton, a Rhode Island-based community acupuncturist.
The Ancestors Project by the front desk (pictured above) honors those who have worked in radical ways to arrange the bedrock that POCA (The People's Organization of Community Acupuncture) and community acupuncture clinics like MAS have grown on to.

Here's a recent interview with James, a POCATech graduate, about the project.